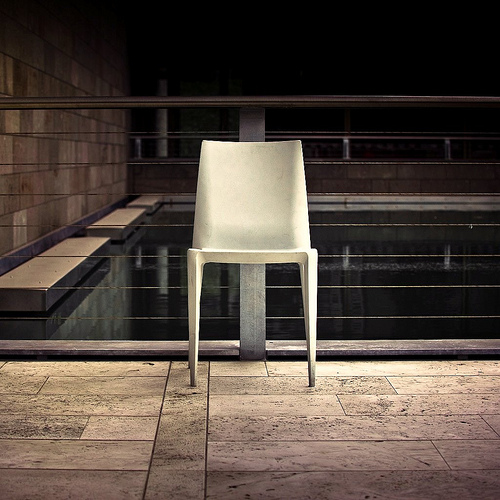 Photo credit
At our house we have a time out chair. And it gets used pretty often. More often than not the chair is not used for discipline but to give the person a break because their actions are showing they need it. They are overwhelmed, not thinking straight resulting in not making the best decisions. A little time is good to clear the head, get a little space from the situation and take a breath.
Well I have given myself a timeout from blogging. Yes, even big kids like us need time outs. I just need a little breather, a little space, some time to refresh. I was finding I had no margin in my life but always pushing way past my limit. I want to makes sure I keep my first priorities first and be in the right mind to not just make okay decisions but the best decisions for me and my family.
I'm not going to lie, some of you have checked in with me to see if I was ok because of the lack of blog posts and that feels good! Thanks for missing me. I enjoy and appreciate each and every comment. I look forward to coming back soon with a renewed and refreshed mind and spirit!