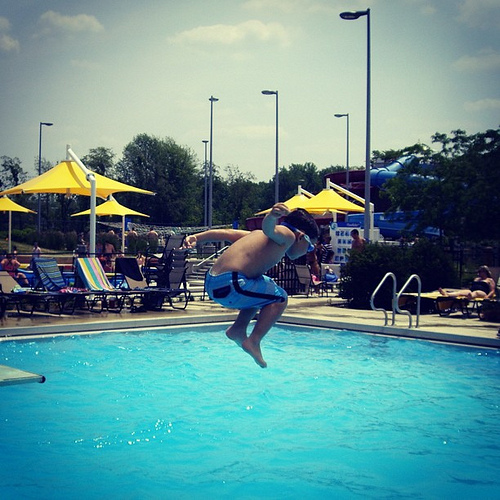 Let it begin. 
Summer, that is.
Yes. Let it begin.
The calendar dosen't officially say summer but school is out, the temperature is in the mid 90's and the pool is open! It is summer my friends.
The last few weeks were just what I was praying for. Restful, a time of reflection and I gained a little margin. All things that were much needed. It was a great way for me to transition into our summer schedule. Amen.
This summer is going to be FUN! Already the girls have learned to ride their bikes without training wheels , swimming without life jackets and jumping into the deep end like wild women! Mase is back to dominating the diving board and praying for a half inch growth spurt ASAP so he can go on the water slides at the pool. Yesterday we went to the pool and Brian and I actually sat on the lounge chairs for 25 minutes while the kids were in the pool. Yeah, that didn't happen ALL summer long last year. This summer we are relishing in the fact that our kids are getting older and more independent.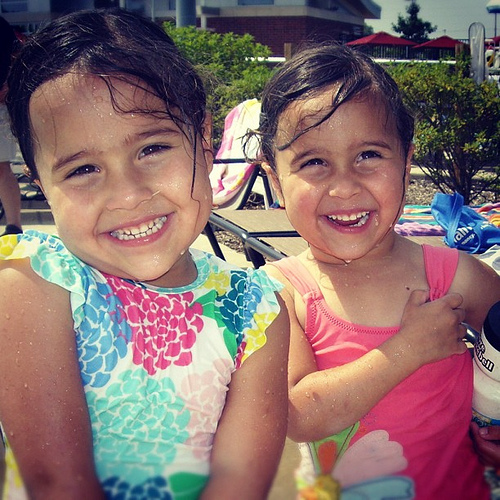 Summer for us is all about: 
later bedtimes, way too much ice cream, bike rides, long days at the pool, summer camp, grilling out for most dinners and using paper plates, spray parks, VBS, hanging out with friends, beach vacation, lazy afternoons and lots and lots of family time.
So here we go into summer.
Let it begin!
What are you planning for your summer?