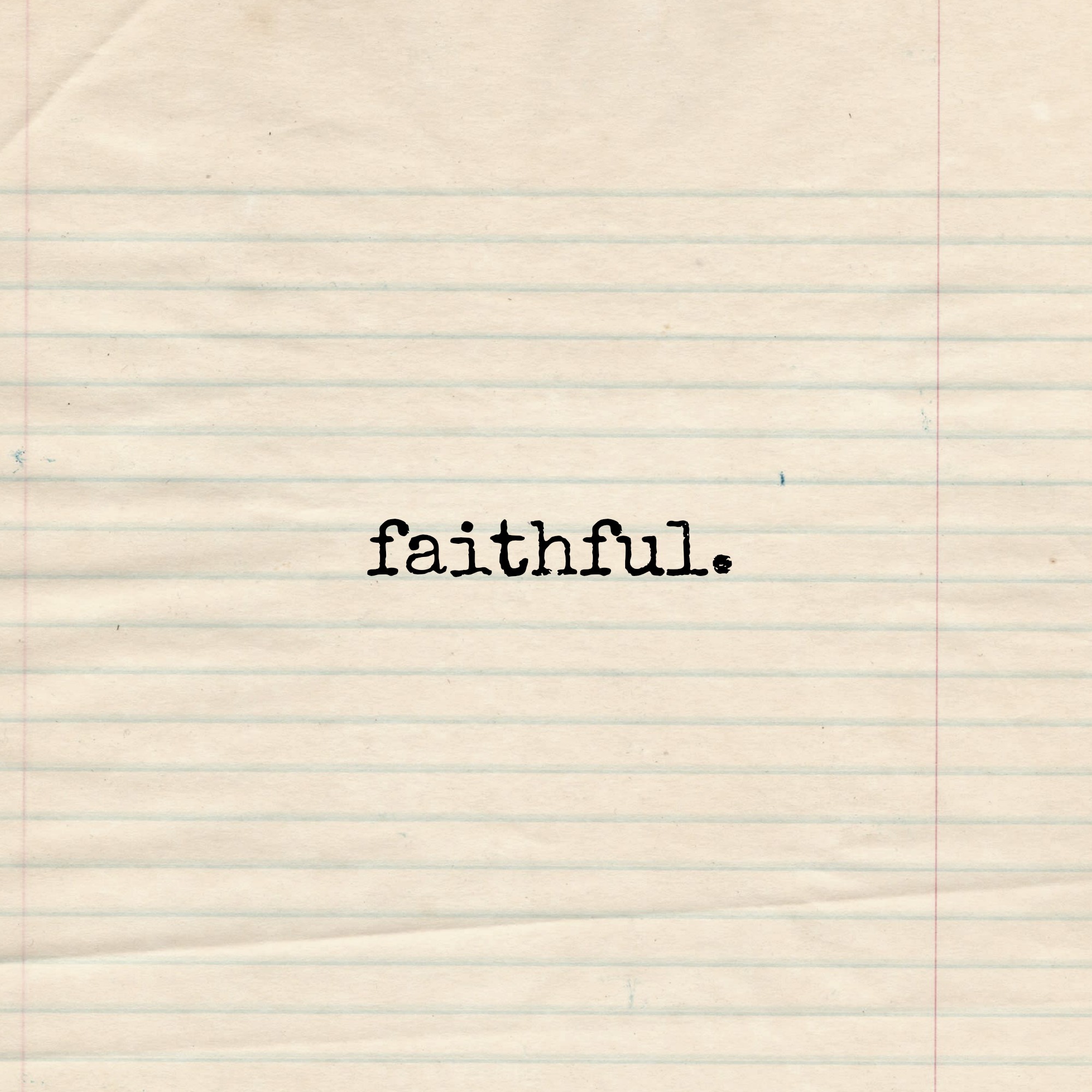 The last couple of years I have been in the practice of choosing a word for the year to focus on, to live out and practice in my everyday life. This year I almost didn't because I'll be honest, I don't know if I successfully accomplished my 2014 word- Trust. There were plenty of days that I did not trust God and what He was doing. But there were many days that trust in Him was the only thing that got me through the day. It's not about perfection but the journey and God definitely took me on a journey of trust in 2014.
So I am jumping back in with a new word for 2015- faithful.
This past year has been one of the hardest years we've experienced as a family. Trial after trial, death, sickness, discouragement, loneliness, fear and hurt. But in those hard, ugly, very real moments I saw God's faithfulness. He showed up time and time again. He redeemed hard days, with unexpected blessings. He answered prayers unmeasurably more than I could ask for. Sad moments were followed by moments of laughter that surprised us all. He was faithful and I want to hold on to that.
Let us hold unswervingly to the hope

we profess, for he who promised is faithful.

Hebrews 10:23
I read the verse above and I just picture myself holding onto the back of a semi truck's bumper by the grit of my fingernails as it fishtails down the freeway at an exceedingly high speed. This way and that way I sway, barely hanging on, not knowing which direction is coming next. But…I am hanging on and determined to not let go. He who has promised me so many things is faithful. And by His grace I strive to be faithful to the calling He has given me. To walk humbly with Him, to serve and love my family well and love others as He does.
I have to choose to believe He is faithful because really,
in my eyes there is no other choice. 
This song below describes this all too well. Hope you enjoy it as much as I do.
Happy New Year friends!