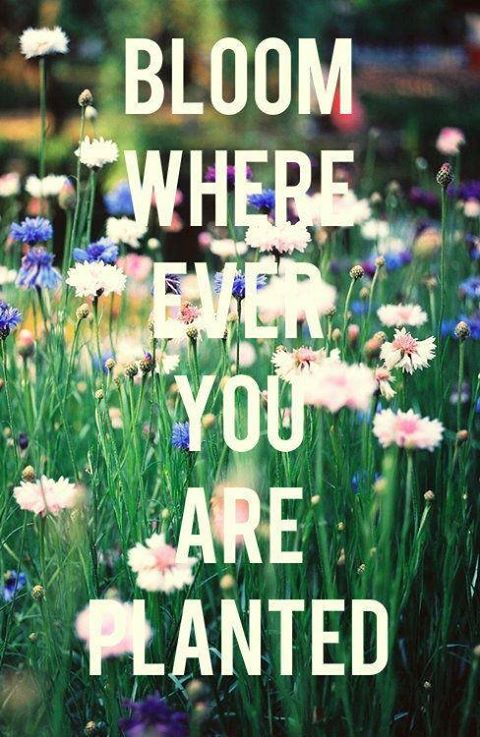 No matter where God has you, whether you love it or hate it you are there for a reason. Maybe it's not the job you want, the house you want, the stage of life you love or the state you so desire. That makes no difference. God can use you right where you are. Be bold, have faith and look for opportunities. He will not disappoint.
Go on with your bad self.
Bloom where you are planted.