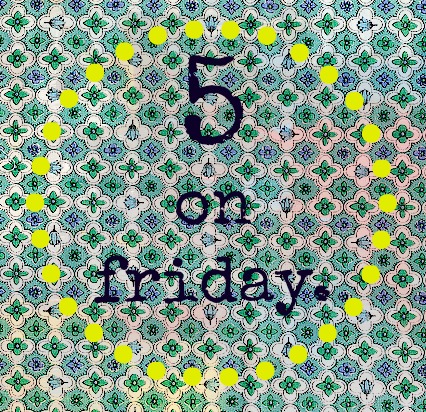 1. Valentine's Day is right around the corner. This week I did minimal decorating on the mantel. As usual, I went with what I had around the house. I cut up some old stationary into hearts and wrapped some twine around the robbin's egg blue (I'm obsessed with this color) mason jars. Tucked the hearts in for a simple but colorful look. I searched through my fabric scraps and set aside any pink, purple and red fabrics. I cut a bunch of strips of fabric and then tied them in knots to some twine. Nothing too technical here, friends. I cut out some hearts from red burlap and used clothes pins I made last Valentines Day to attach them to the garland. There you have it!
2. Do you know what this is? It is a T-SHIRT rug!  I can't believe I have taken so long to share this fabulous gift with you. This is my birthday gift from my awesome, super special friend Jenni. I have eye-spied these pretty little things on Pinterest and just love them! Jenni know this, she's a great listener. This rug is so special because it is made out of tshirts. Me, Jenni and tshirts have a close bond with the many scarves we have made. This rug is made out of all the scraps. I joke (kind of, but not really) that no one is allowed to step on it but me. I love it so much!
3. Mr. Barela and I went out on a hot date on Monday night. We went to an event downtown Indy. We wore our fancy shoes….Like. A. Boss.
4. I posted this pic on my Instagram feed this week. This is a shot of the prayer calendar I use daily for the kids. Each day there is something to pray for. I also use one for Brian. I LOVE using these calendars. It keeps me accountable and it is simple enough that I remember it throughout the day. Several people ask where I got them so I thought I would share. It's a FREE download from my friend Kat's blog. This is just ONE of the many great resources she has.
Praying Daily For Your Husband
5. And last but not least, I mentioned on Monday I would be hosting my first ever giveaway next week on February 4. I am excited to be able to give TWO readers this book: Praying God's Word for Your Husband. I had the opportunity to hear the author speak in October at Allume. She was so funny and I loved hearing from her heart how God has led her to pray diligently for her husband. I was challenged by what she said. I am excited to share more about the book with you on Monday and open up the give away! So get ready and don't forget to come back!
See you all Monday!