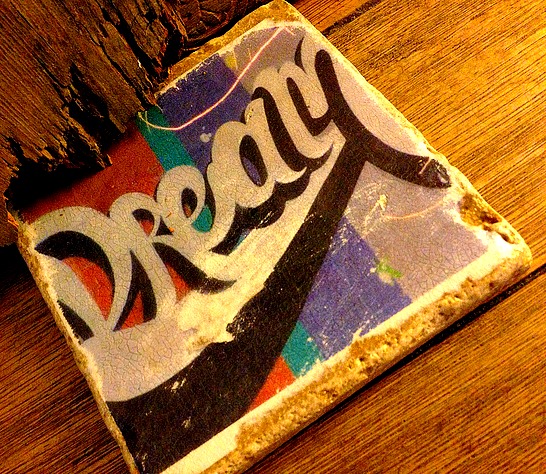 I am on this adventure of dreaming big, God-sized dreaming if you will. Each and every Tuesday I am here sharing with you my next steps in my journey. So here we go!
My dream is to create a space (online and in real life) where women, specifically moms can set, work through and achieve fitness goals. 
Today I want to share a time when I took positive steps to move forward in life. It's not a surprise but the first thing that comes to mind is training for a race. I had just had the girls and our son was two. Life was crazy, a blur and honestly I don't remember much of that first year. The days just kind of ran together. I knew I needed to somehow carve out a little bit of me time. A time where no one was talking to me, pulling at me, touching me in anyway. For my sanity and safety of my family I needed to get back to running ASAP. At my six week post pregnancy check up I was given the green light. That afternoon I couldn't get out of the door fast enough. That first run was awful. I had not run in months and the last 8 weeks of my pregnancy I was a beached whale on the couch. My body wiggled and jiggled in places that I didn't even know could and I thought my lungs were going to explode. BUT I LOVED IT! I felt like "me" again. Then and there I decided I need a goal to keep me running even with 3 little people at home needing lots of attention. Easily enough there was a local half marathon that I had done before in six months. Done. The goal was set.
Those six months were very hard because as you can imagine my body had taken on a whole new form when I housed two little girls inside of me. It was work to keep going when I looked and felt so different. Trying to fit in runs in the morning when the girls needed to be fed every 2-3 hours was a challenge. Sometimes, the run was cut short or it just didn't happen. But I knew it was not about what happened on race day, it was the process that God was taking me through during the training. 
When I crossed the finished line on race day it was not my greatest time by any means but a huge success in my mind. I crossed the finish line with hands up, tears in my eyes and a full heart. I did it! 
I am taking that experience with me on this God-sized dream journey. I am choosing to remember it's more about the process than perfection. There will be obstacles, I won't get it perfect and I know it will be hard at times. There may be blood, sweat and tears. But it will be worth it. I will grow, learn and hopefully change for the better. I will persevere, all the while clinging to His wisdom and guidance.
Can you think of a time when you took action steps to move forward in your life? What did that look like? How are you using that experience to go after the dreams you are pursuing today?