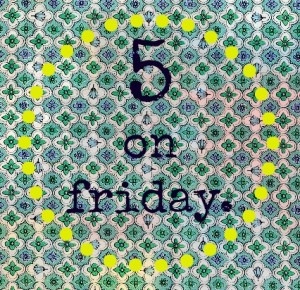 1. Fall is here. Cooler weather. Sweatshirts. Warm blankets and LEAVES! We live in a forrest you could say with huge trees all around that dump and I mean dump piles and piles of leaves all over our yard. Hours upon hours will be spent raking these leaves in the weeks to come but for now we will just throw them up in the air!

2. The sweetest thing has happened; the girls and my grandma have become pen pals. The girls love to make pictures and send people mail. Their favorite person to send mail to is Great Grandma and Big Pa. They send pictures covered in stickers that I know is lovingly displayed on their fridge. My grandma sends back a hand written note asking questions and telling them about her days. She often sends stickers back to them. Recently she sent Kaia an article from the local newspaper where my grandma was honored for her many years of community service. Kaia proudly and ever so carefully carries this with her in her purse. I have the best memories growing up with my grandparents. It melts my heart that the girls are developing their own relationships with them. These are good memories to have.
3. I've been wanting to make these triple chip butterscotch cookies I found on Pinterest. I've also been wanting to thank our firemen for their service to our community and teach the kids about random acts of kindness. Win. Win. Win. We made cookies and pictures one afternoon this week and shared them with our local firemen. The firefighters loved it! And so did the kids. And the cookies were amazing. You gotta try these!
4. Looking for a simple, cute Fall craft? This week the girls and I made Fall trees by dipping wine corks into paint and dotting the trees up with bright Fall colors. It was fun and mellow. My kind of kid craft.
5. This weekend we are celebrating the girls 5th birthday. We are going bowling! This is kind of funny because they have never been bowling and I'm not really sure if they know what bowling is. Their idea was to do mini golf (which they have never done either) but it's supposed to be cold and I didn't really want to monitor 10 kids with golf clubs running around. So 10 kids with big heavy objects and lots of sugar it is! But at least we will be warm and I KNOW we will have fun!
Happy weekend friends! Enjoy!
*** Would you like to join in 5 on friday with you own random tid bits of the weeks you had? I would love it! If so, let me know and I will send you the button I made that you can add to your post. Hopefully soon we can all link up! Wouldn't that be fun?