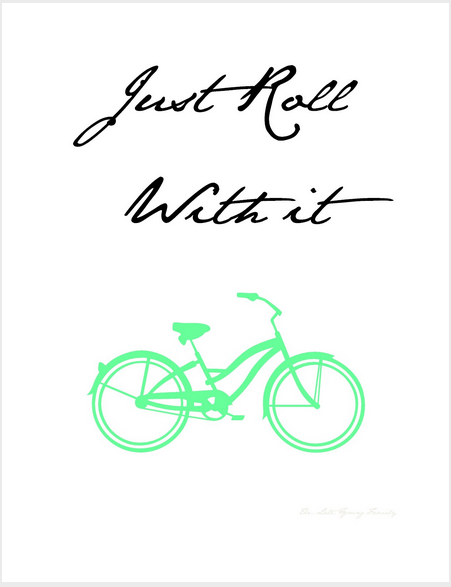 Whatever it is, it will pass. It's not worth the worry, the fear, the time and energy spent.
It's a phase. It's a stage. They will grow out of it…and then be onto something else soon enough. That floor you just mopped that now has OJ spilled all over it.? It's okay. It was bound to get dirty at some point. That clothes bin that was just empty 5 min ago is now overflowing with dirty clothes? Yep, laundry is never ending. It is a fact. And you are doing a good job. Your kids are melting down one after another and now you feel like you are next? It's okay. Moms aren't supposed to have it together at all times. No one is.
You didn't make a well balanced meal with all sorts of fruits and veggies?
Sometimes it's just the right night for mac-n-cheese or a bowl of cereal.
That pile of "stuff" just keeps growing on your desk? Yes, tomorrow is a new day and it will still be there. Your "to-do" list didn't get any shorter today but actually longer? Well maybe tomorrow will be different.
We all have outside pressures from here and there and everywhere. We also have the pressures we put on ourselves that often is the greatest of all.
So what do you do? You keep going. You get up the next day and push play. And you keep pushing play. Each day is new with His mercies. Yesterday is behind us and He promises us He will only give us what we can handle for this day.
So whatever comes your way…Just roll with it.
Trust Him. He's right there. He knows. He's rolling with you, right by your side.