1. Mason graduated from preschool this week. It wasn't so much a graduation but more playing at the park and eating hot dogs and cookies and taking some pictures. None the less our first school year is done and I would say it was more than a success. He loved it, I loved it and even the girls liked going to school. I am so thankful for the preschool co-op we/God put together. Such a blessing.
2. The girls got tricycles for Christmas. Up until they have been pushed, pulled and a source of frustration. But as of this week both girls got the hang of pedaling. They cruise up and down the street now. You can tell they feel like "big girls" riding their bikes along side their big brother Mason who is zipping around them. It was such a gift to see the girls learn to ride their bikes before we left. Another good memory made:) Side note we really don't make them wear helmets on these little bikes. I believe it's a fashion statement.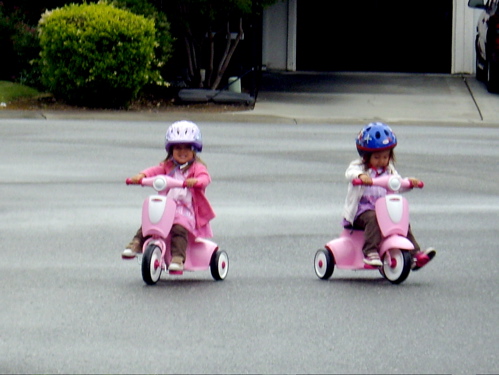 3. Our neighborhood is the best. We will miss them so much. Here are most of the kids on our front yard after a fun night of playing in the street together. Ahhhh, I just love it!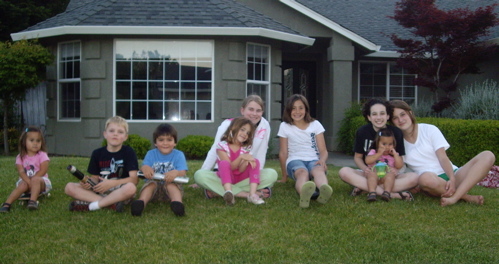 4. The kids had a "Carly date" this week. Carly is one of the kids and ours favorite students. Mason calls Carly her his best friend. Sweet. The kids love her and she is in love with our kids. So it all works out nicely. She took the kids out to the park and for ice cream for one last special time. We will all miss Carly.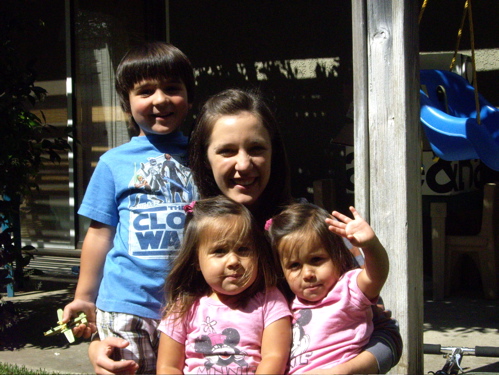 5. Well friends this is it. My last post out of Chico. Boxes fill our garage. Random but organized piles are everywhere. Ziplocs of all sizes filled with all kinds of things. Suitcases piled with summer clothes, an empty fridge and pantry. Yep, our time is done here. We are doing ok, tired and slightly overwhelmed but all things considering we are doing ok. So here we go!
Next time I'll be writing from Ohio.