1. This week I made some cute skirts out of jeans I got from the thrift store. It took me all of 30 min to make 2 skirts and they are adorable. My girls are in a "all jean" phase. So I'm trying to get a little crazy on them and get them to wear jean skirts! They did like them and I did too.
2. We visited my friend Kyra and her kids this week. It was a full of 24 hours complete with a trip to the park, movie night with popcorn, sleepover and a trip to the train museum and picnic the next day. Whew! Did I mention the five 2 year olds among the six kids that have just been potty trained? Yeah, you can only imagine how much time we spent in the bathroom. Quite hilarious:) We had a great visit and will cherish these special memories. I love doing life with Kyra. Here are the twins and triplets in the tub together. Can we say splash zone?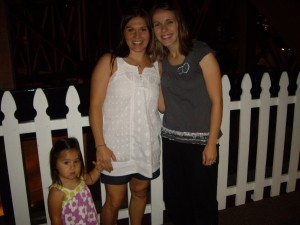 3. This is our last "real" weekend in Chico. I say "real" because next weekend our house will be packed up into boxes upon boxes upon more boxes. Oh, my heart aches thinking of it. Anyways…we are sticking to the normal routine and making our rounds downtown: bakery, farmers market and candy store. No lie I may cry when we leave the candy store. The owners have become our friends and they love our kids like their own grandchildren. So sweet. No pun intended.
4.We went out to dinner to our favorite restaurant with our staff team for the last time. This has been the best group of people to work with. I love them!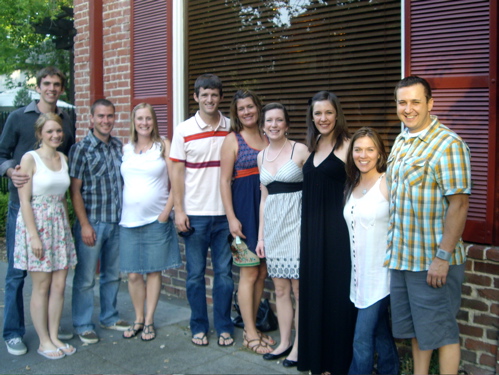 5. This little bug has been giving me a run for my money these days. I just took this picture of her. She is supposed to be in bed sleeping like her brother and sister. Instead she hopped out of bed, went into the kitchen and helped herself to a cheese stick and decided to hang out with us. Ummmmm? No. But still very very cute:)