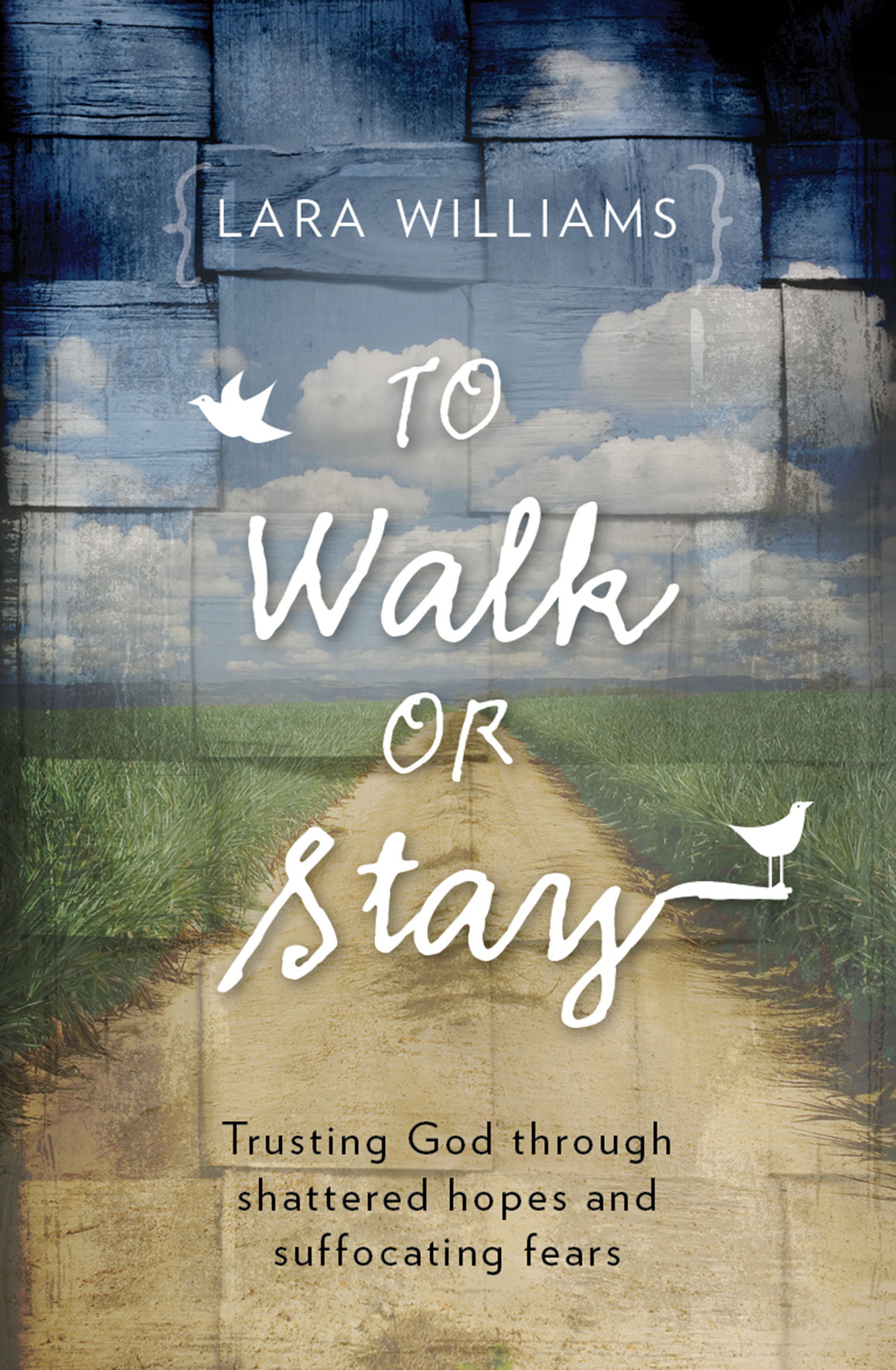 What are some qualities I like in a friend? Well, let me tell you: someone who is honest, vulnerable, real and has a little spunk. You know someone has a little pep in their step. 
I found these qualities in my friend Lara. For awhile she was just my online friend but even through twitter and her blog these qualities shined through. I knew if we ever had the chance to meet in real life we would hit if off. Lucky for me we did have the blessing of meeting one another this past Fall at a conference. We did hit it off! Those qualities came shining through even more.
Why am I telling you this, you may be wondering? Well my friend Lara wrote a book! Yep, a real, live book! I told you, she's the real deal. And let me tell you, it's good. The kind of good that makes you want to soak in every word and implant it into your brain and heart forever.
"He changed me. He transformed my mind. He transformed my life." Lara Williams
Lara shares an intimate slice of her life with us and explains how God used it for His glory in transforming her life and marriage. Like Lara, this book is honest, real, vulnerable and packed full of Truth. Truth that will sock you in the stomach and take your breath away, but it's just so good.
"He may call us to die to self, but it's only because God's blessings so far outweigh our self-agenda." Lara Williams
I highly recommend this book to anyone. Married or single. Divorced, happily married or struggling to see your way through your marriage, this book is for you. It's not just a marriage book but a book about facing any difficult situation and focusing on how God can use it to transform YOU. It's a message of hope and a reminder that above all else God is still God…no matter what.
"True beauty arises from a quiet spirit that finds rest in the character and promises of God." Lara Williams
You can get a copy of To Walk or Stay, by Lara Williams on Amazon, Christianbook, and Barnes & Noble. It's available in kindle or in paperback.
Check out this short video and hear Lara herself!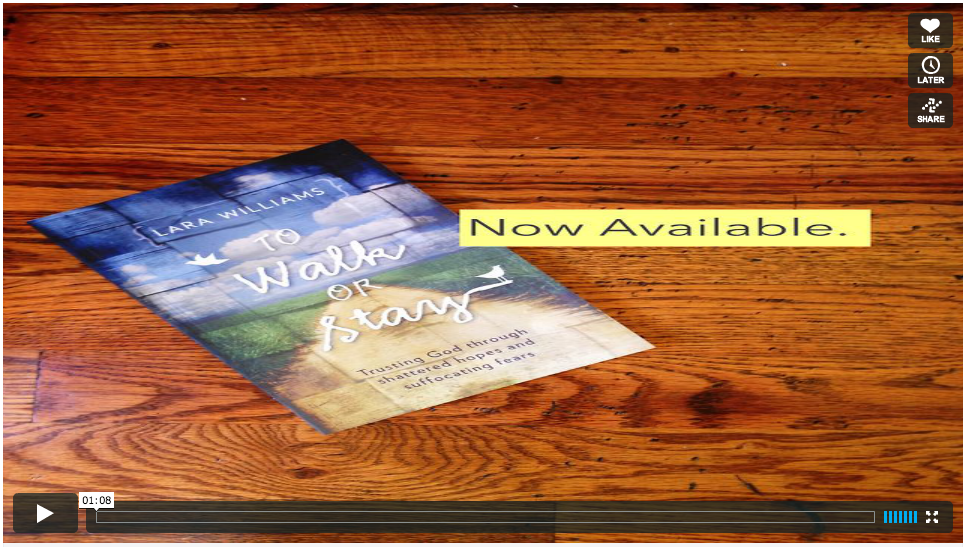 Click on the link: To Walk or Stay Promo Video from Lara Williams on Vimeo.