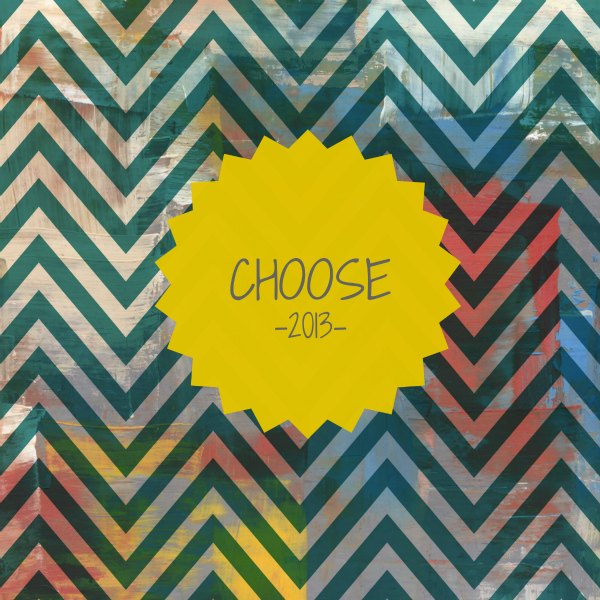 Well there it is, my word for 2013. I chose this word because it's a reminder for me that I have a lot of choices to make day in, day out. Choices in how I spend my time, energy and money. Who I spend my time with. How I parent, how I respond to situations, trials, changes. I have the power to choose my actions, my words, my attitude. I also know that my choices influence others, especially those 3 little ones whose eyes are always on me. I don't want to take my choices lightly. I want to prayerfully choose wisely in 2013.
2012 had some twists and turns for our family. We learned, we grew and we failed at times. But we also experienced great successes and many blessings. For 2013 we are anticipating some big changes on the horizon. Changes that are a little scary but ones we are ready for. There will be many opportunities for me to choose in 2013. My prayer is that I will choose HIS best for me and our family.
So there it is. Do you have a word for 2013?