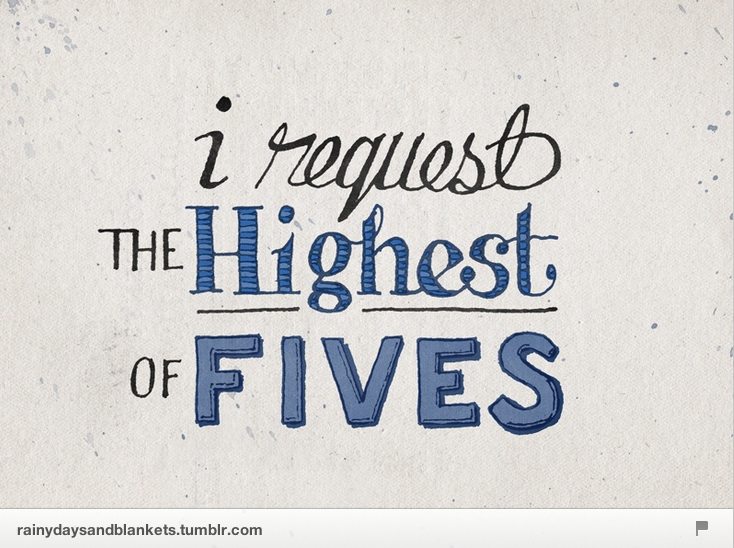 I'm a big high five person. Love to give and receive them. To anyone, whenever. I mean who doesn't like to get a high five of affirmation?
My best high five received was on a local running trail. I passed a random guy going the opposite way. He said something to me, not sure what because I had my headphones in, and put his hand up for a high five. Loved it. I soon turned around on the path and it wasn't before long I could see this is guy coming my way again. Oh you know I had my hand up waiting for a second high five.
Random encouragement from a random person. It was awesome.
I dare you to high five someone today to encourage them. I'm guessing you'll feel just as good as they do when they receive it!