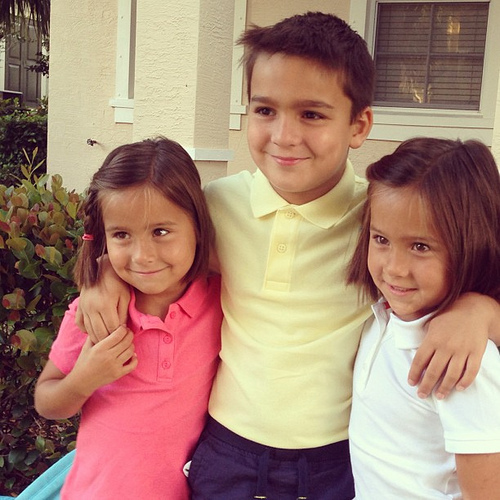 First day of school. First day of kindergarten for the girls. First day at a new school, in a new town with new teachers and kids. First day for this mama here to be on her own in the last 8 years.
Insert heart explosion here.
So many emotions. Nervous and excited. Scared and giddy. All at once.
I look around at this empty, quiet house. What am I going to do?!? My three little peeps are out of here. They are doing their own thing and now it's time for me to find out what that means for me. It's kind of surreal.
All these years of scheduling play dates, doing library time, meeting fellow moms at the park and having lazy mornings if we liked are over. Now it's the real deal.
Yes, my heart is aching right now but I am also so excited for this next chapter in our family. Sure it is A LOT of change all at once and if I had my way I probably would not have ordered it in this way but so it is and here we are.
I am reminded of this: God's timing is perfect. He makes no mistake. He is with me now as I gather my thoughts and figure out what is next. He is with the kids now as they bravely step into their new worlds. I could not be more proud of them!
As Brian and I came home from taking the kids to school and walked into a very quiet house he said:
"Well, welcome to your new life!"
So here we go..time to put the big girl pants on and do this!
May the joy of the Lord be your (and my) strength today! Nehemiah 8:10