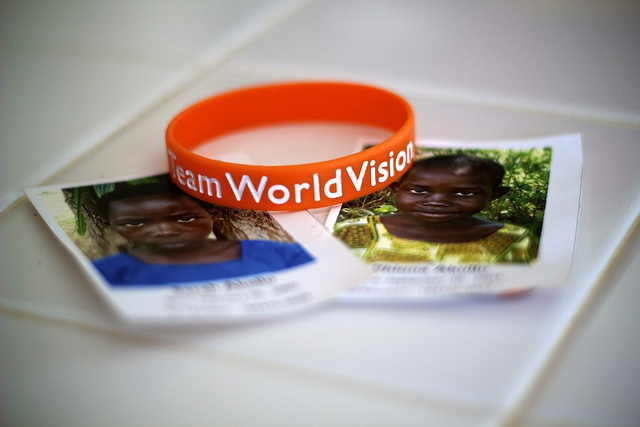 Running has been a part of my life for as long as I can remember. When I was younger it was my Dad that was doing the running and I was on the sidelines wildly cheering him on. Then in college I got the crazy idea of running a marathon myself. And that is when I got bit. Bit by the running bug that is. I've trained and ran numerous races in the last 15 years. Running has been my thing. Why do I run? I get asked this question often. My answer varies depending on the season of life I'm in. But whatever the reason it's more about me than anything else. It's a stress reliever. It's my alone time. I want to get more fit. I want to improve my time. All good and fine reasons to run but I realize that I want more out of my running. I want others to be affected in a life impacting way, not just me.
In October I will be running my fourth marathon, the Chicago Marathon. I am running with Team World Vision to help change lives in Africa. The needs are great, but I believe there is something we can do!
$50 provides clean water for 1 person for an entire lifetime! Not for 1 year or 5 years but a LIFETIME!
When you join Team World Vision, your impact is real. You help provide clean water in Africa: a basic necessity that impacts all areas of life.
Yes, I love running. It keeps me healthy to better enjoy life with my family, it gives that "me" time and it keeps from going a little crazy but I am so excited for my running to have a greater purpose. Through my running and your generous donations lives will be changed for a lifetime!
Won't you join me? Will you make a tax-deductible donation to support my efforts? Together we can help change lives in Africa.  Click Here! And get started!
Each week I will be updating you on how my training is going and how close I am to reaching my $1310 goal.