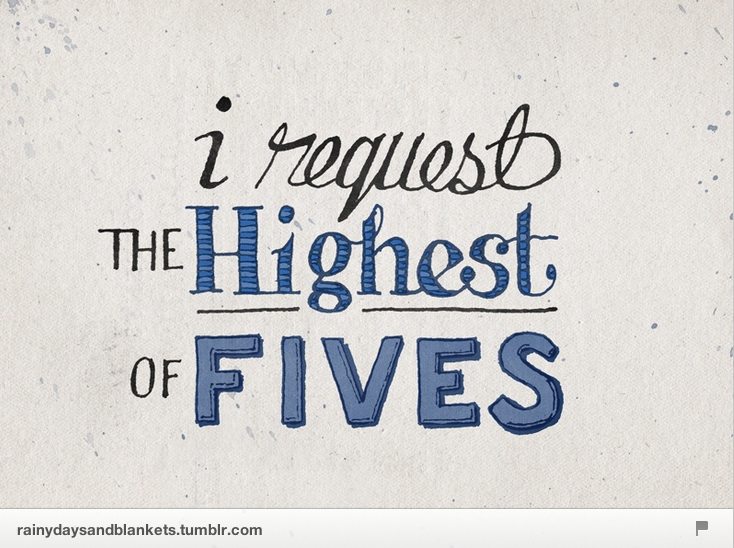 I'm 13 days away from the starting line of Chicago Marathon. As you all know I am partnering with Team World Vision in the race and raising money for clean water. What a privilege it has been to spread the world about such an amazing organization that is literally changing lives all over the world! I am just over halfway in my goal of $1310! Thank you to those who have already joined my team. You are coming with me to Chicago in my heart!
More than anything I would love to have you all there along the course to give a me real high fives, a shout of encouragement as I get closer to that finish line. I'm in need of some high fives right about now! You can't be there on October 13 to give me a high five but how about a high five in the form of $5 to get that much closer to 100%. $5 may not seem like a lot but if I get a bunch of high fives well then that would be pretty awesome!
So can I get a high five up in here?
To join me in changing lives click HERE!