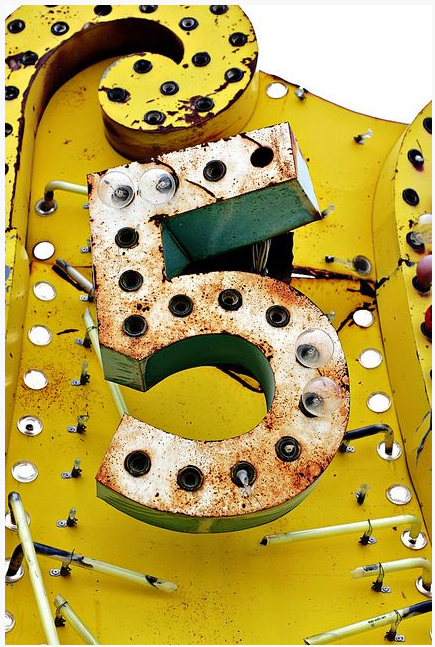 Kicking it old school today and bringing back 5 on Friday. Why not?
Here we go.
1. One more week till Spring Break – Holler! Why am I really excited about this? Well because my parents are coming to visit for a whole week. The excitement that we all have to be around people that know and love us is beyond words. It's going to be a good week. And speaking of Spring Break, funny thing I've learned; Florida people go skiing on Spring Break! Yep, that's right. The midwesterners come to the beach and Florida people head for the slopes. I guess we are all looking for a break from the norm, no matter where we live. We still are loving the beach and excited to share it with our family.
2. Something I read awhile ago talked about being a "yes mom". So often the word No comes out of mouth almost instinctively. Sometimes no is necessary but sometimes it's because I just don't want to deal. You know what I am talking about. But after reading this post it encouraged me to more of a "yes mom". Forget the schedules, inconveniences and get over the "but I don't feel like it" and just say yes. My friend Christi from Letters From the Nest posted a similar post about saying yes this week that just melted me. Particularly the picture of her husband and son. Oh my. So this week I've been putting it into practice and maybe even more so because Daddy was traveling and we were all missing him a lot. I said yes to fro yo, renting a movie, a bath with all 3 of them in our tub (ie splash zone), an extra story, a sleeping buddy and my faves; making cookies and dinner in front of the tv. Next time, I encourage you. Just say YES! I think you'll be happy you did.
3. One of my goals this year was to keep track of how many miles I run. I am pleased to say that I have actually stuck to this and also for the fact that I have logged in 95 miles. I have never done the tracking thing so I really have no expectations so I'm going to go with YAY for 95 miles!
4. So I used to be crafty. Let me restate that. I used to have time to be crafty. Now the days just kind of fly by and nothing creative happens around here. Unless you consider how many different ways I can arrange the many pillows I bought for our new couch. I went pillow overboard and love it! I miss being crafty so I am on the hunt for a spring wreath to make for the front door. Any suggestions out there? I haven't seen anything I absolutely loved on Pinterest.
5. I saw this sign and decided this needs to be one of the next projects I make. That is when I sit down and make the times to do it. If there was ever a time that this was true of our family it has to be now. A subtle reminder that this is true of us and for good reason we don't choose easy. I'm thankful that we are teaching our kids to choose hard things. Amen.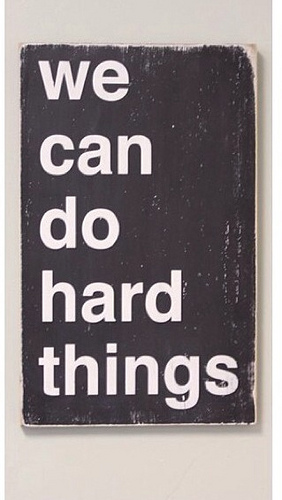 There it is friends! Have a fabulous weekend!