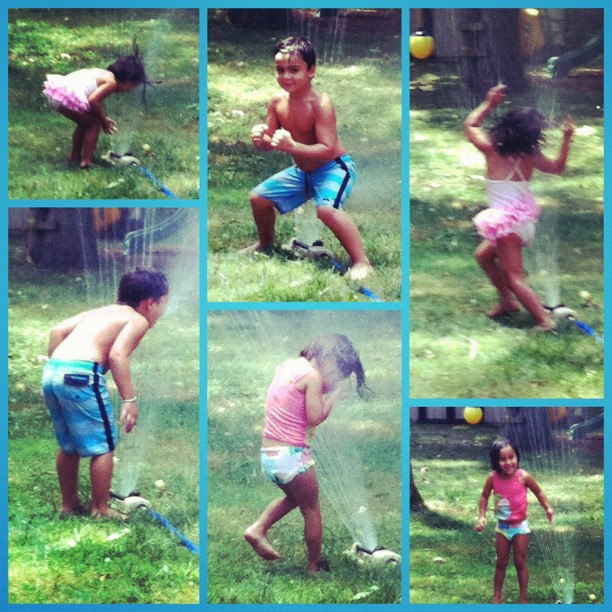 are the Barelas?
Well that's a great question considering I've left my blog kinda hanging these days. Well you see, it's summer and I have 3 kiddos to entertain all day. And then we have family we get to visit, road trips to make, friends to celebrate the 4th with and more family that drove all the way across the country to stay with us for a whole week. All of this was great, wonderful and tiring and we are left with hearts full of thankfulness and love. In the midst of all that awesomeness (that's my new word these days, don't say I didn't warn you) we've been swimming, playing baseball and basketball, doing some craftiness around the house which led to some re-decorating and more crafting. You know that cycle. There was a date night on bikes in there with some of our best friends, more fun times with new friends, and lots of quality family time. Bedtimes of gone out the window most nights and the sugar consumption has been high. The affects have not been pretty at times. Hanging. By. A. Thread. I tell you! But it's summer and we only have 18 summers with our kids so why not?
So you see the blog has not been forgotten really, it was just put to the side for a bit to fully enjoy and embrace what is right in front me. Because I don't want to miss it! Summer is running away from us people. We have 4 weeks left. I love capturing how life is happening around me into words. What I'm learning, what I'm doing and all the little things in between. But I haven't figured out how to make blogging fit nicely into the schedule where everyone is happy. It's a balancing act that has yet to be figured out. The allusion of perfect balance in all areas of life is just that…an allusion. For me, I gotta go with my gut and write when my heart and schedule are open. It's tricky yes. But when it works, it's pure awesomeness.
Told ya I liked that word:)
Happy Monday friends!